Time-lapse / Lapso de Tiempo
---
Home página principál
Time-lapse with camera motion in various landscapes, taken in Elqui Valley (Sector Quilacán) near La Serena, Chile.
Lapso de tiempo con moviemiento de la camera en distintas paisajes, tomado en el valle del Elqui (sector Quilacán) cerca de La Serena, Chile




Observing the Night-Sky in Elqui Valley (Sector Quilacán) near La Serena, Chile.
Observando el cielo nocturno en el Valle del Elqui (sector Quilacán) cerca de La Serena, Chile

Taken in September 2014, while taking deep-sky images through the telescope.

Tomado en septiembre 2014, mientras tomando fotos del cielo profundo através del telescopio



Different cuts from different seasons
Varios pedazos de distintas estaciones

This cuts was collected over several months. All impressions were taken from the IV region of Chile.
Los cortes fueron tomadas durante varios meses. Todos los impresiones vienen de la IV región de Chile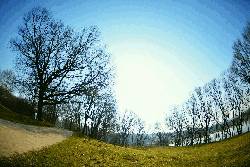 Solar Eclipse - 20 th of March, 2015 in Braunschweig, Germany
Eclíptica solar - 20 de marzo 2015 en Braunschweig, Alemania

The time-lapse shows the darkening sun over the sky of northern Germany. The moon covered the sun up to 77%. The solar eclipse started at 09:46 a.m. and lasted about 2h 20min.
Este lapso de tiempo muestra el oscurecimiento del sol sobre la parte norteño de alemania. La luna cubre hasta 77%. La eclíptica solar empezó a las 09:46 y duró aproximadamente 2h 20min.



---
© Silvia Müllner